Sidecars at Brands Hatch, England
My wife joined a 'motorcycling for women' type group for a while and got the opportunity to ride shotgun on the 'tray' of racing outfit. Needless to say, she had a ball - and I was very jealous

"....That's where I crashed last time...."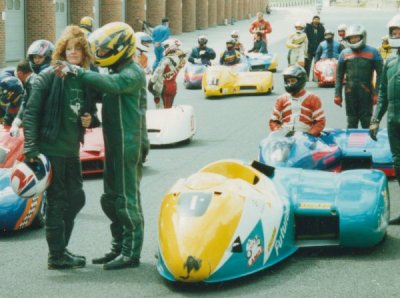 "Do you want to drive - or shall I ?"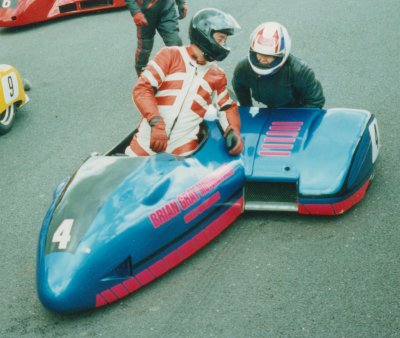 "Ooh look, we're winning !"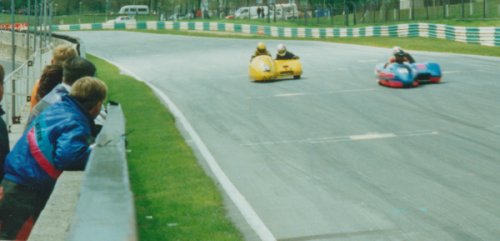 "It's nice, but a bit breezy - and I'd prefer it in pink please."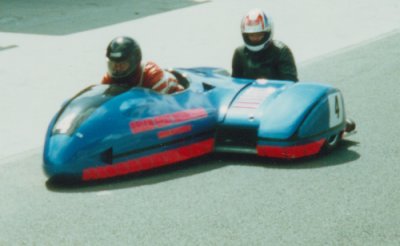 Back to Top | Back to 'our toys'