Before you go any further...

This site was built a long time ago and was devoted to one issue...Lotuses - including mine (please DO NOT now send e-mails on what the plural of 'Lotus' is - 'Lotuses' is how it stays!!)

However life moves on and other facets of life introduce themselves. I've therefore kept this as the main site because I know a lot of people access it and have bookmarked it, but I've attached more of my inane ramblings about other things on these pages, on the offchance that it's not too boring.

Here you can listen to my music and read about a new life in New Zealand, speed hump research for my degree (as part of my Paramedic life in the London Ambulance Service), climbing mountains, stupid 'sporting'- and I use that word in its loosest possible sense - achievements, and other stuff that for some reason we seem happy to publish to millions of strangers on the interweb but would not voluntarily tell someone we didn't know from Adam who just turned up on the doorstep.

Anyway, enough! On to the bit you actually wanted to read when you clicked that Lotus url a few minutes ago...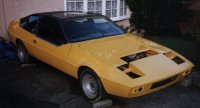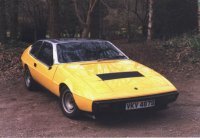 My Lotus Eclat (and other Lotus links)
---
Pictures of the finished Eclat (small ones below, click for larger versions)
FIRST pictures and short description of the Eclat
What the previous owner had done (at some point in the car's history)
What I've done so far (my restoration) (This has entailed much time spent in the infamous 'Lotus position')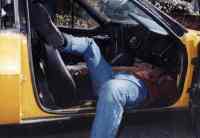 Other Lotus links and web sites
Grateful acknowledgements & useful Lotus-friendly contacts
Lotus's 50th birthday at Hethel, Norwich
Lotus show at Donington (various years)
Lots of Lotus pictures (clickable thumbnails)
E-Mail me. Have a look round the site and the contacts/technical help sections. Feel free to write....
To Mark Belchamber's 'hub' page
---